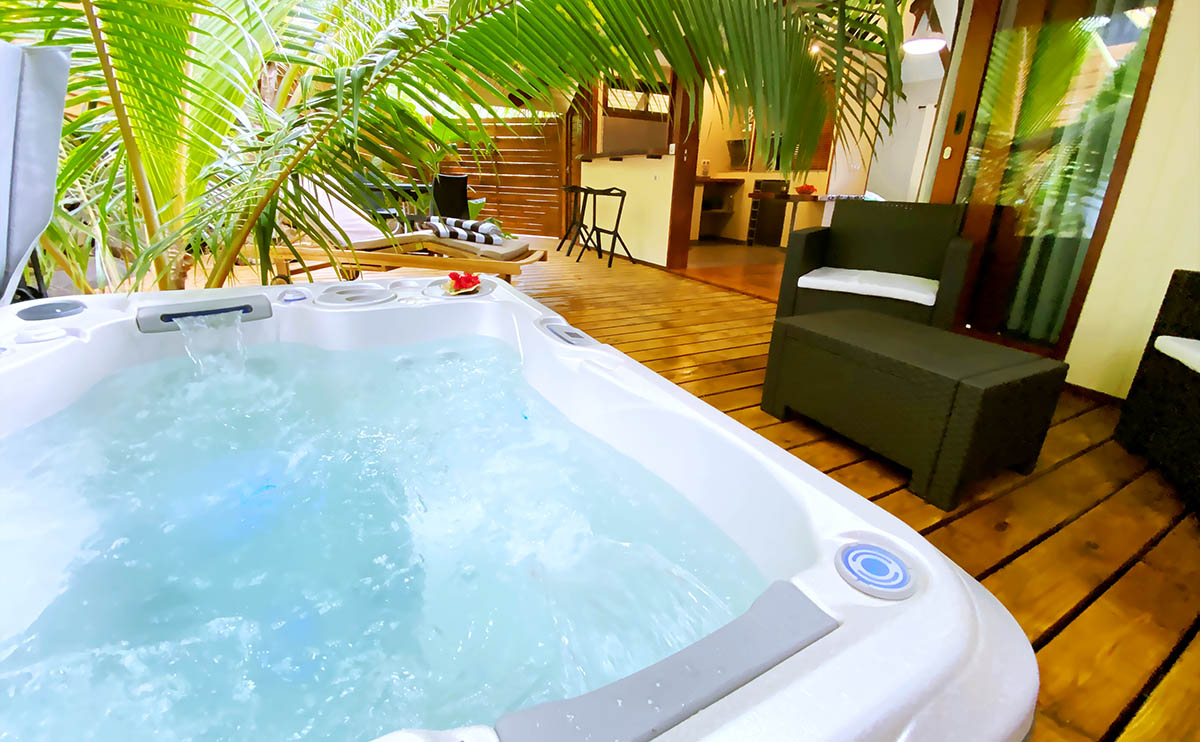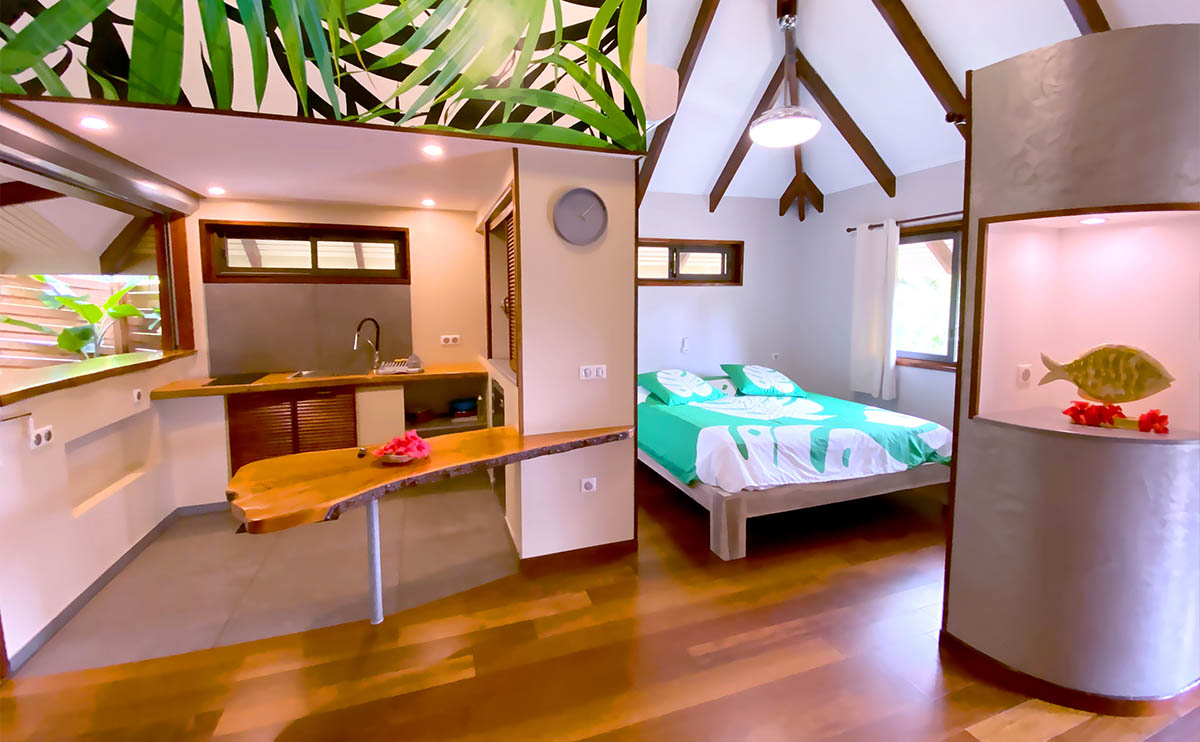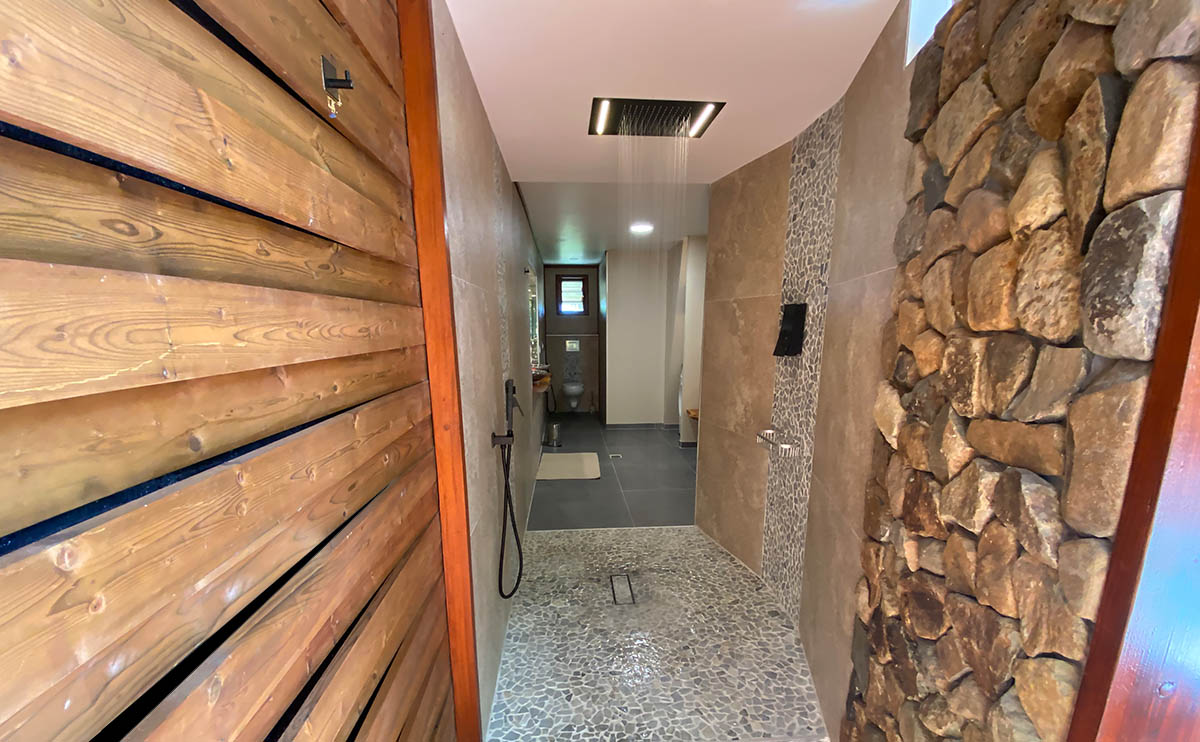 Sarah and Stéphan welcome you to CocoBulle & Spa. Our two garden bungalows have been designed in a Polynesian style, combining modernity, Stone and Precious Wood.

Nestled in the heart of lush nature, You can relax in your private Spa and enjoy all the modern comforts of our bungalows.

Our bungalows has been designed to make you feel good there, for a weekend or for an extended stay. It is a little corner of Paradise where you will have the feeling of being in a private and cozy cocoon.
Location We are located in Pihaena, PK 14.9, opposite one of the prettiest white sand beaches on the island. You can access the beach and enjoy the sun during the day and your SPA in the evening. Ideal stay for family or lovers, the CocoBulle will also delight sports enthusiasts. The exceptional OPUNOHU site is just 3 km from CocoBulle where many activities await you.