A real moment of rest and relaxation, Hot water has been shown to have beneficial effects on body and mind since ancient times. The benefits of a spa session can last for several days. It is an ideal moment of relaxation for tourists tired after a long trip, athletes to soothe sore muscles or simply everyday heroes who seek to decompress and take care of themselves.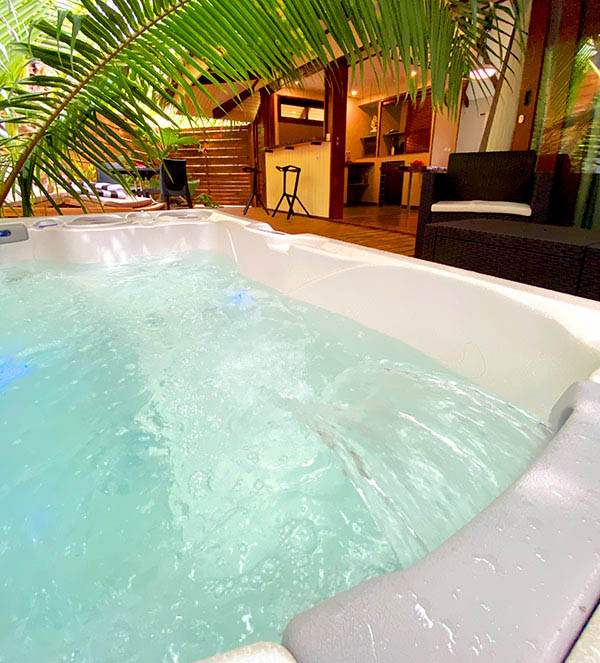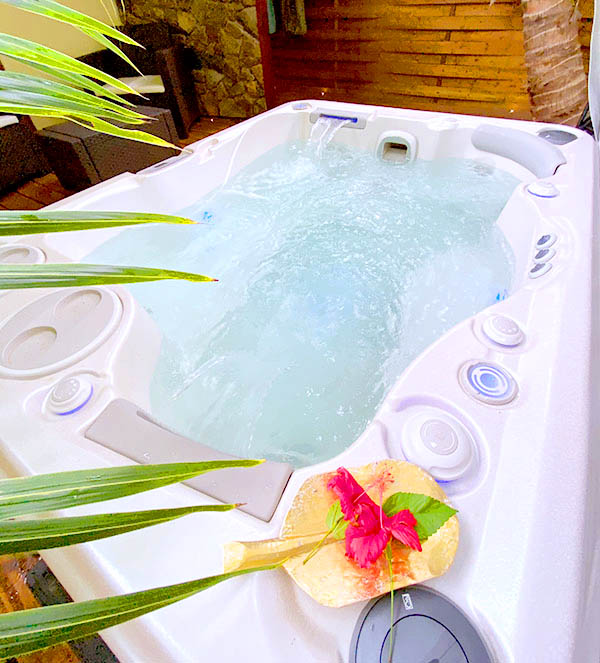 On your terrace, the atmosphere is intimate and comfortable for an immediate relaxing effect. Sit back, relax, let the hot water, pulsating jets and natural water float work together to release your body of all the built-up tension. Soft and comfortable headrests support your head and neck. A unique hydrotherapy system adds the finishing touch to the experience by massaging every part of your body.

Our spas are self-cleaning. The water is filtered and sanitized every 15 minutes.
Healthy water is guaranteed and heated to 36 degrees all year round.

Come take care of yourself and your loved ones at COCOBULLE & SPA.

"Having time is the most precious of all the riches in the world" Socrates.